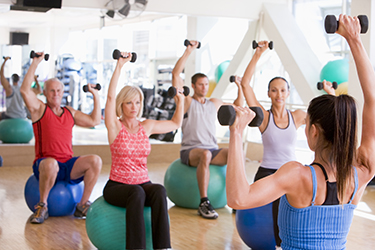 Martha's Vineyard Rental Cars: Perfect Additions to a Winter Fitness Getaway
When it comes to starting a new fitness routine, it can be so hard to get motivated. We get that. So we wanted to share a little secret that may just help you get inspired and shed those unwanted pounds this winter. It all begins with our Martha's Vineyard rental cars, the Ashley Inn and the Workout & Vineyard Tennis Center. The Ashley Inn is a charming bed and breakfast that's located in Edgartown. It's within easy access of one of our Martha's Vineyard rental car locations. As for the Workout & Vineyard Tennis Center, it's located in West Tisbury.
Both the Ashley Inn and the center are open year round. They've teamed up to offer a package of sorts called the Vineyard Escape. Reserve one of the Inn's 10 guest rooms. They come equipped with private baths, sitting areas, four-poster beds, Wi-Fi and cable television. Plus, a full breakfast and afternoon tea are typically included. Immediately afterward, contact the Workout & Vineyard Tennis Center and arrange for the escape. It includes use of the health center's facilities, a personal trainer, fitness classes, conservation walks, massages and more.
At this point, you're probably wondering what kind of facilities exist at the center. To date, they have a pair of indoor tennis courts, nine workout rooms, saunas and steam rooms on site. There are plenty of places to park your Martha's Vineyard rental car next to the center too. Once inside of the center, you'll find personal trainers, tennis coaches, fitness instructors and massage therapists all ready to help you get inspired. While you're there, you'll have a wide selection of fitness classes to choose from. They include, but aren't limited to Zumba, pilates, yoga, cardio and jump rope sessions.
When you're finished working out at the center, you could always hop into your Martha's Vineyard rental car and hit the winter hiking trails, public ice skating arena or Y Café. The café is located inside of the YMCA, which is situated on Oak Bluffs. The café is open to the general public on weekdays, from 9 a.m. until 5 p.m. They serve healthy foods, like salads and seasonal produce. In addition, there are a lot of other great places on the island that serve wholesome breakfasts, lunches and dinners as well.
To learn more about planning a winter fitness getaway and how our Martha's Vineyard rental cars can help you get there, please contact us at A-A Island Auto Rental.