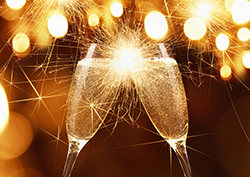 July and August in Martha's Vineyard - Sun 'n Fun Summer Calendar
Are you visiting Martha's Vineyard this August? There are lots of exciting things to do on the island during this time, whether you're planning a family vacation or a weekend couples getaway. There are always plenty of activities and events. Here are just a few:
July 4th at 5 p.m. Fourth of July
Celebrate Independence Day with a colorful parade and fireworks in Edgartown. Imagine the island backdrop for this amazing event. It's the place to be on the island for the Fourth of July!
July 16-18. Yacht Club Regatta
Don't miss the Edgartown Yacht Club Regatta where you'll see some of the most beautiful boats participating in this annual race.
July 18. Art Garfunkel in Concert, 7:30 p.m. in Oak Bluffs
The blonder half of the legendary duo, Simon & Garfunkel, will be performing his classic hits. Even though it's been forty years since "Bridge Over Troubled Water" was first recorded, his signature vocals remain among the most distinctive in music today. It's a must-see concert with a music legend.
August 3. All Island Art Show, 10 a.m.
Visit Oak Bluffs to experience local art and antiques from artists on this island. It's free, so if you're in the neighborhood, be sure to stop by.
August 5
West Tisbury Farmer's Market, 9 a.m. – 2 p.m.
This is the longest ongoing market in Chilmark on Martha's Vineyard. The outdoor location sets a beautiful backdrop for you to browse quality art and antiques, not to mention enjoy some good food. It's free to all.
August 7-9. Martha's Vineyard Summer Madness
Don't miss this weekend-long event in Oak Bluffs, featuring an impressive array of concerts from major celebrities in the music industry. There are numerous parties and networking opportunities, which take place at the many restaurants and nightclubs at this destination. Some of the most notable names have visited here during this time. So it's a must-see event!

August 9, 8 p.m. The Vineyard House Theater
Oak Bluffs is the place to go to experience a wonderful night at the theater. The Vineyard House hosts Tony-Award-winning musicals like HAIR. Check out their calendar to see what shows will playing during your next visit. Tickets are $20.
August 15, 12 p.m. Martha's Vineyard African American Film Festival
Considered the summer's "finest film festival." Oak Bluffs hosts this annual five-day event that showcases films by and starring African Americans. You'll discover some of the most exciting emerging talents in features, documentaries and short films. There are screenings, panels and competitions. This annual event has been celebrating the African American experience for 13 years.
August 16, 10 a.m. Island Housing Trust Summer Benefit Brunch
Come visit the Island Alpaca Farm in Oak Bluffs and enjoy a full brunch, featuring delicious food and wine. Bring the whole family!
August 19th in the Campground neighborhood of Oak Bluffs
A tradition which began over 100 years ago was originally a way to welcome the Governor of Massachusets to Martha's Vineyard, and and still going strong today.
The cottages in the Campground neighborhood of Oak Bluffs are decorated with colorful Asian lanterns, and both a Community Sing and a band concert are held at night and ends with an extraordinary fireworks show in Oak Bluffs on Friday, August 21st. Learn more here and come bring the whole family! http://www.mvcma.org/events/grand-illumination
At A-A Island Auto Rental, we'll make sure you can get around to see and do everything you want. Contact us when you plan your next Martha's Vineyard getaway!