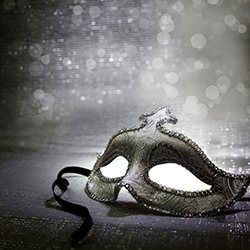 Celebrate the Arts in August on Martha's Vineyard!
Martha's Vineyard is a popular spot for the arts. There's a rich cultural history here among the locals. And often Broadway producers and directors will develop shows at venues on the island. If you're planning a visit next month, check out these exciting events:
Martha's Vineyard Summer Madness
August 7-9 in Oak Bluffs
Don't miss this weekend-long event in Oak Bluffs, featuring an impressive array of concerts from major celebrities in the music industry. There are numerous parties and networking opportunities, which take place at the many restaurants and nightclubs at this destination. Some of the most notable names have visited here during this time. So you won't want to miss it!
HAIR
August 9 at 8 p.m. at The Vineyard House Theater in Oak Bluffs
Oak Bluffs is the place to go to experience a wonderful night at the theater. The Vineyard House hosts Tony-Award-winning musicals like HAIR. Check out their calendar to see what shows will playing during your next visit. Tickets are $20.
19th Annual Built for Stilts Dance Festival
August 13-18 at 7:30 p.m. at Union Chapel at the center of Oak Bluffs
It's the island's own homespun festival—a one-night concert with seven dance choreographers has now exploded into a week-long fest that celebrates the island's artistic spirit. Professionals and beginning performers can try out their skills—dance, theater, comedy, music. There's a wide range of styles and artists.
Martha's Vineyard African American Film Festival
August 15 at 12 p.m. in Oak Bluffs
Considered the summer's "finest film festival." Oak Bluffs hosts this annual five-day event that showcases films by and starring African Americans. You'll discover some of the most exciting emerging talents in features, documentaries and short films. There are screenings, panels and competitions. This annual event has been celebrating the African American experience for 13 years.
5th Annual Martha's Vineyard Comedy Fest
August 17 at 8 p.m. – 10 p.m. Lampost at Oak Bluffs
Do you enjoy good stand-up comedy? This series of comedy shows is supported by HBO and features an all-star cast of comedians. The venue is located just steps from Oak Bluffs Harbor.
Martha's Vineyard Film Festival
August 19 at 7 p.m. at the Chilmark Community Center
Relax on the lawn or at a picnic table, enjoy live music and dinner. Then come inside for a world-class film followed by a Q & A and discussion with filmmakers or special guests. Tickets: $15.
Flying Over Sunset
August 27 at 7 p.m. Vineyard Arts Project, Edgartown
215 Upper Main St. after Edgartown Triangle
A new musical is being developed by director and playwright James Lapine, who developed his first play, Act One, on the island. He is returning with Flying Over Sunset, starring Broadway veterans Christine Ebersole as Clare Booth Luce and Tam Mutu as Cary Grant. It's a must-see show during your stay!
The King & I
August 27-30 at 7 p.m., a matinee on the 30th at 3 p.m. with a Meet and Greet
Island Theatre Workshop
Don't miss Rodgers & Hammerstein's classic musical. The performance takes place at Martha's Regional High School on Edgartown-Vineyard Haven Rd. The Performing Arts Center is closest to Vineyard Haven. Be sure to arrive 30 minutes prior to the show. Tickets: $22/adults, $15/children 4-12.
At A-A Island Auto Rental, we'll make sure you don't miss an event! With our wide variety of rental vehicles, you'll be able to see and do whatever you want around the island. Contact us when you plan your next Martha's Vineyard getaway!