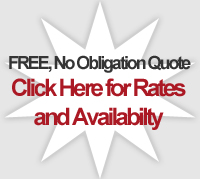 Making Car Rentals Easy on Martha's Vineyard
A step-by-step guide to transportation: When you're on vacation, the last thing you want to think about is coordinating your transportation. You want to work with a company that takes care of the details, so you can focus on the fun. If you've never been to Martha's Vineyard and you'd like to rent a car to get around the island, A-A Island Auto Rental makes it simple and convenient.
Do you need a rental car?
Car rental is a good idea on Martha's Vineyard because there are different towns to explore (it's a bigger island than Nantucket), as well as the natural, scenic beauty that requires taking back roads to fully explore. Especially in the colder months when hiking may not be the best option, you can sight-see while you stay warm and cozy in your luxury rental car.
If you live in Massachusetts or nearby, you may consider taking your own car. But many find that it's a hassle taking it over on the ferry because of limited availability. You have to reserve a space for your vehicle, and there's a waiting list. It's much simpler to have a car already waiting for you once you get to the island.
Martha's Vineyard Car Rental 101
The easiest thing to do is to contact us at 800-627-6333 or make your reservation online and talk to our friendly staff, who are available to walk you through the process. However, if you're gathering information for a future vacation, here's a helpful guide to what you need to know.
By ferry or airplane
There are ferries that travel to Martha's Vineyard all season long. If you take a ferry to Vineyard Haven or Oak Bluffs, you'll find that A-A Island Auto Rental has a location in both towns within walking distance from each ferry. So as soon as you arrive, you can come see us and, within minutes, pick up the vehicle of your choice.
We've also added a location in Edgartown as a pick-up and drop-off location at 196 Main Street.
If you're arriving by plane instead of a ferry, we offer a complimentary pick-up service at the Martha's Vineyard Airport. So no matter how you arrive, you'll be able to get to one of our locations.
Door-to-door service
If your visit is short, and you need a vehicle for only a day or two, we also offer complimentary pick-up service at all of the Vineyard Haven, Oak Bluffs and Edgartown inns and hotels. If you need after-hours pickup services, please call us to arrange your pickup.
Types of vehicles
We provide every type and size of vehicle, depending on your needs. For a family vacation, choose from our 4-door cars, SUVs and minivans. If you're the adventurous type, try a Jeep Wrangler. During the warmer months, you can also choose luxury convertibles that take you around the island in style.
Reserve online or call
When you make your reservation, we'll need to know the date of your arrival, the length of your visit, and which ferry you'll be taking to get to the island (unless you're traveling by air). Also, let us know what types of vehicles you have in mind so we can check availability.
No matter what the season, we'll help you get around the island with ease, so you can enjoy a hassle-free, fun vacation.
Check out our hours of operation and a complete list of "fast ferry" services on our website. A-A Island Auto Rental has been serving visitors to Martha's Vineyard for more than 18 years. Contact us today!