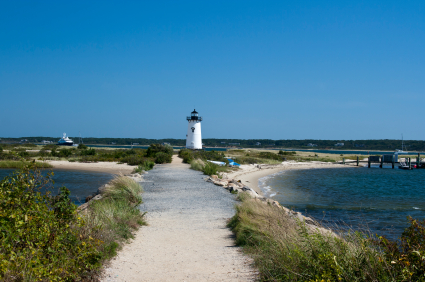 Best Kept Secret of a Martha's Vineyard Vacation
Even if you have not made solid plans for a vacation, Martha's Vineyard off Cape Cod Massachusetts is a destination spot no matter who you are. Whether you spend a day or the whole summer, it's laid back, small island rest fest is not complete without a secret concierge taking over some of the stresses of an unfamiliar region.
Besides having a reservation for a hotel or inn, make sure you've also reserved a car from AA Island Auto Rental. They hold on to a car for you at their offices in Oak Bluffs, Vineyard Haven, or Edgartown. They are located within walking distance of any ferry that arrives to the island and at Martha's Vineyard Airport. Every employee who answers the telephone will treat you with respect and give you individualized attention and service throughout your stay. They can do more than give directions to the best places to lodge or beach or dine. They can give you a rundown of all of the types of adventures you might want to experience while making sure your island stay will be memorable.
Once you get to the island via the HyLine Cruise, the Steamship Authority, and the Island Queen, Patriot Boats, or Seastreak ferries or from Vineyard Haven Airport, renting a car from AA Island Auto Rental is much more than a set of clean, reliable wheels. They offer complimentary pick up from the local hotels and airport and are steps from the ferries. When their knowledgeable employees answer the phone, they will give you experienced advice and know-how that will help you to settle in or junket around the island.
There are several places to stay that AA Island Auto Rental does business with and we'd like to recommend them to you for your vacation.
In Edgartown, the Harborside Inn is at the top of our list. The resort is situated on Edgartown Harbor among gleaming white Captains' Homes and flowering English gardens with a full host of amenities.
In Oak Bluffs, the Dockside Inn, is directly located across from our Oak Bluffs office. The Oak Bluffs Inn is a whimsical Victorian inn. Another suggestion is the Pequot Hotel which is nestled away in the quaintness of the "gingerbread" cottages for which Martha's Vineyard is famous.
In Vineyard Haven, in addition to the Mansion House which overlooks the harbor of boats, the Thorncroft Inn is a romantic getaway which only accepts couples.
With a bit of planning, you can have a restful and relaxing vacation on Martha's Vineyard this summer without hassles. Contact us for the best auto rental services, places to stay, and things to do while staying on Martha's Vineyard.