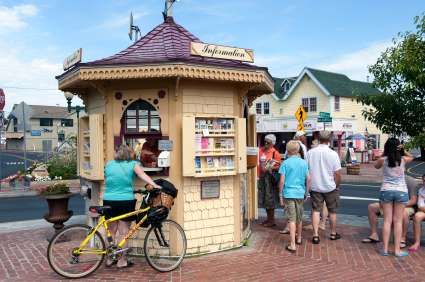 Top 10 Must See Spots to See on Martha's Vineyard: Beaches, Shopping, Food and Nature
What are the top 10 must see spots to see on Martha's Vineyard? If you love beaches, you'll find many here. But what about those who prefer to just shop or see something out of the ordinary?
No matter how subjective the must-see spots in Martha's Vineyard are, you'll never be bored here.

South Beach
Out of all beaches in Martha's Vineyard, South Beach shouldn't be missed. It's located in Edgartown on the south shore. What are its strongest suits? The beach is very long and spacious, allowing you to have long walks or get away from the crowds that sometimes permeate in summer. As well, lifeguards are always on duty for those who want to spend time in the tricky surf. Parking is also free.
This island off Martha's Vineyard (and part of Edgartown) is probably most known for a notorious car accident that occurred with the late Senator Ted Kennedy in the 1960s. That shouldn't keep you from enjoying the beautiful natural surroundings here allowing extensive bike riding or beach walking. You get to Chappaquiddick via a three-car ferry that can get very busy during summers.
Oak Bluffs Campground
Located in Trinity Circle, Oak Bluffs, this little cottage will charm you the minute you take a gander at all the tiny and colorful houses. Many of them have been there for years, and tenants are usually around for conversations. While it can potentially get crowded during tourist seasons, it's a nice respite from the other bustling locations around Martha's Vineyard.
Shopping is plenty in Martha's Vineyard, although shopping in a store created by a celebrity might create a little more excitement. Music legend Carly Simon opened Midnight Farm near Vineyard Haven as a general store for home-related items. It has unique character to fit the persona of the store's creator.
On the other end of the spectrum for shopping, this must-see small and independent store is located in Edgartown. It has gifts, clothing and locally-made jewelry for every purpose. The place also serves as a photo gallery to showcase photography from local residents.
Long Point Wildlife Refuge
Long Point Beach is already very popular with tourists. However, the wildlife refuge nearby is a terrific place for the entire family. Freshwater ponds are in the refuge area that are safer for kids to play in. It's also a grasslands habitat where you can peacefully commune with birds and other nature during the off season.
Lucky Hank's Restaurant & Cafe
Out of all the restaurants you'll find in Martha's Vineyard, you won't regret eating at this one in Edgartown. It has some of the tastiest food in the region, including delicious breakfasts, brunches and dinners. As you might guess, it partially caters to seafood where you can get a magnificent lobster roll.
If you're looking for nightlife, this music and dance club is one of the must-see spots in Edgartown. It's the largest of its kind on Martha's Vineyard, and you can frequently see nationally-known bands playing here on a regular basis. The food is also delicious, which includes a famous organic pizza.
For golfing fans, you can't come to Martha's Vineyard without a few golfing rounds. However, it's only one of two golf courses available in the region. Farm Neck is semi-private, yet the views here are stunning, especially with the rare chance to see ocean around a golf course.
Aquinnah Cliffs
For something a little more serene, don't miss the Aquinnah cliffs and the peaceful town of Aquinnah. It's located on the end of the island near Oak Bluffs. Here, you'll get some of the most stunning photo moments available in Martha's Vineyard. As well, you can step fairly close to the edge of these cliffs, despite signs warning you about erosion.
If all of the above sounds appealing, then you need to head to Martha's Vineyard for your next vacation. When you need to rent a car to visit these locations, contact us so we can serve you. A-A Island Auto Rental has 18 years as a leader in providing rental cars for Martha's Vineyard tourists with convenient office locations throughout the region.